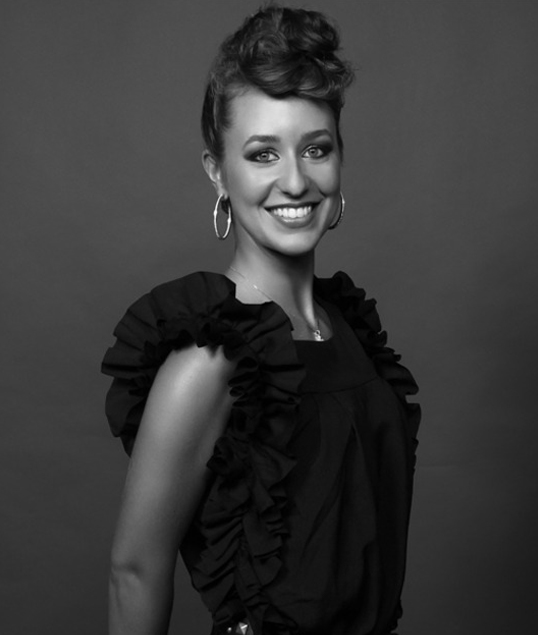 Andrée-Line Dumont
About Andrée-Line Dumont
/
I enjoy being faced with new makeup challenges each day and passing on my skills to trainees from all backgrounds
With a literary and artistic training behind her, Andrée-Line joined the Paris Academy as a student in 2007-2008. She freelanced, mainly in fashion and events as a Make-up Artist or Head Make-up Artist. She still work for photoshoots for ads or magazine editorials (Unspoken Mag NYC, Luxuriant Mag...), videos (interviews, music videos), catwalks: ready-to-wear (Head Make-up Artist on Christophe Guillarmé, Claudine Ivari, and other young designers) as well as more specific shows: French Haute Coiffure, Mondial de la Coiffure, Revlon shows, or on fairs: chocolate fair, lingerie and ready-to-wear fair, night clubs shows... And she realizes a lot of make-up for the general public for arties, weddings...
She has been working for the brand since 2008. She began as soon as she ended school as an agent, representing the brand in beautician French schools through makeup demonstrations for students.
In 2009 she joined the teaching staff for the Intensive Training Courses, she particularly relishes being faced with new makeup challenges each day and enjoys passing on her skills to trainees from all backgrounds, whom she encourages to give free rein to their creativity.
"It is interesting because nobody around me is a makeup artist or working in the artistic world, except my step-father who draws and paints". She always felt the need of colors and textures but he was bored by the flatness of classic paper. It came to her naturally to think about makeup then.
It has always been clear since her childhood, so she did her curriculum according to it: Art and English as main classes at school, beautician studies to enrich the knowledge she wanted before entering a makeup school, and put all the chances on her side.