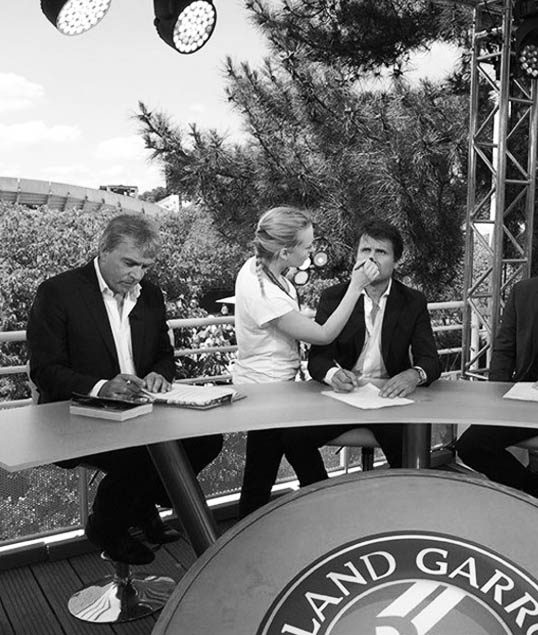 Jennifer Guernier
About Jennifer Guernier
/
I was meant to become a makeup artist
FORMER STUDENT OF THE PARIS ACADEMY (2009/2010)
It was a good experience and I couldn't have had a better training: classes, pratices, internships, products, teachers...
WHAT DID YOU DO AFTER GRADUATING FROM THE ACADEMY?
I was quickly hired by France Télévision after graduating from the Academy. I also work regularly with Le Moulin Rouge, ITV Sport forRoland Garros, Magnum Photos, ALP Productions for Fort Boyard where I do the make-up of a cast member and I am also the official of the band The Jokers. I also work for other clients on a less regular basis. And I'm lucky enough to be Affiliate Teacher at the Paris Academy!
WHERE DOES YOUR PASSION FOR MAKE-UP COME FROM?
Aged 13 I already wanted to be a Make-up Artist. It was like this craft was meant to become mine.