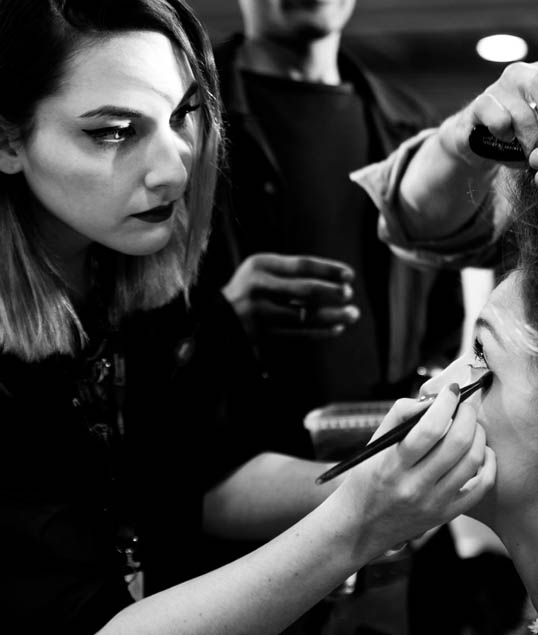 Juliette Veljovic
About Juliette Veljovic
/
After her Scientific Baccalaureat with a biology specialiaztion, Juliette studied at the Faculty of Life Sciences and Health where she took a class of Genetic Research, who introduced her to the Cosmetics Research. However she realized that she wanted to work quickly and she needed to create! Two years later she got her Beautician BTS. Frustrated by the beauticians makeup trainings, Juliette left Nice to move to Paris and follow the 6 month training at the MAKE UP FOR EVER Academy.
After graduation, she worked as a Freelancer and saleswoman for Lancome, YSL, Givenchy, Make Up For Ever, Rimmel, Gemey ..
Today she is a make up artist and affiliate teacher at the Academy.
HER MAKE UP FOR EVER'S ESSENTIALS
2) Aqua Brow
4) Step 1