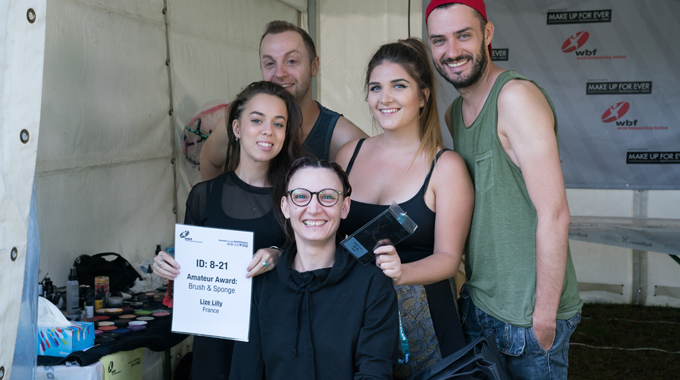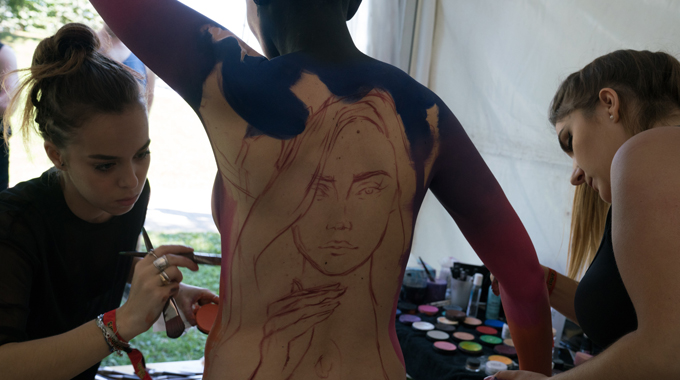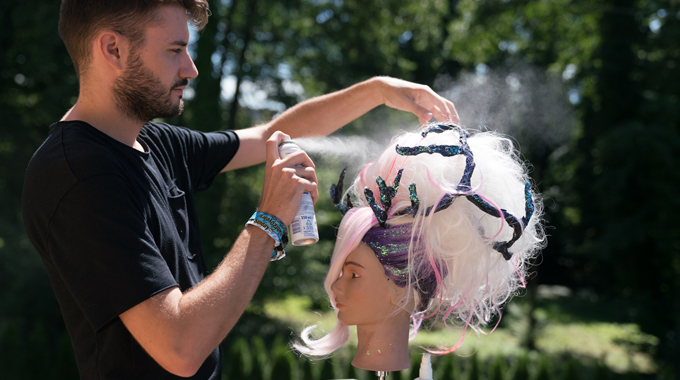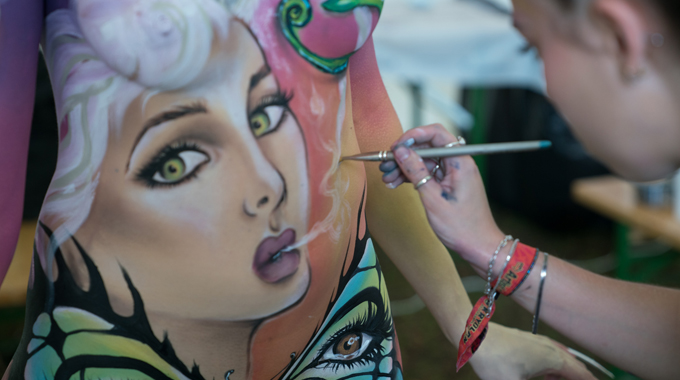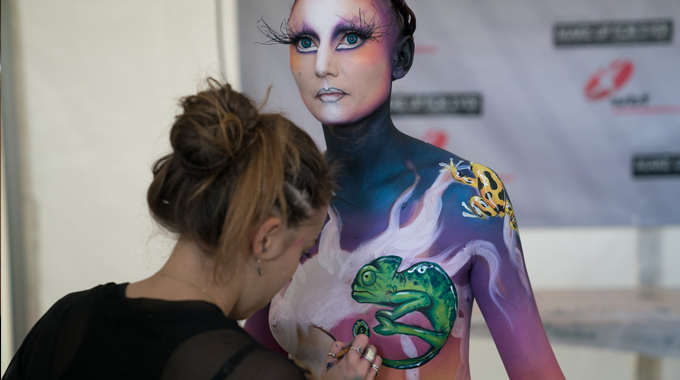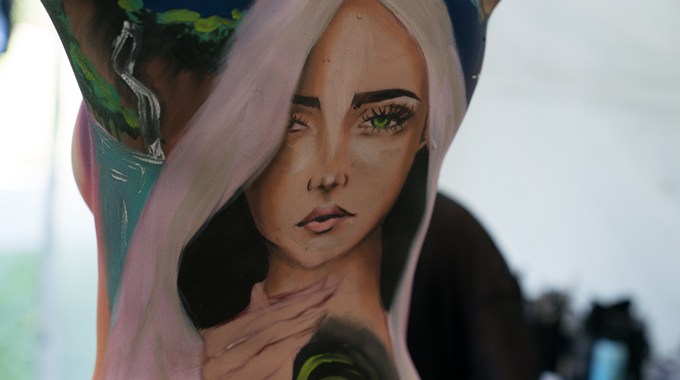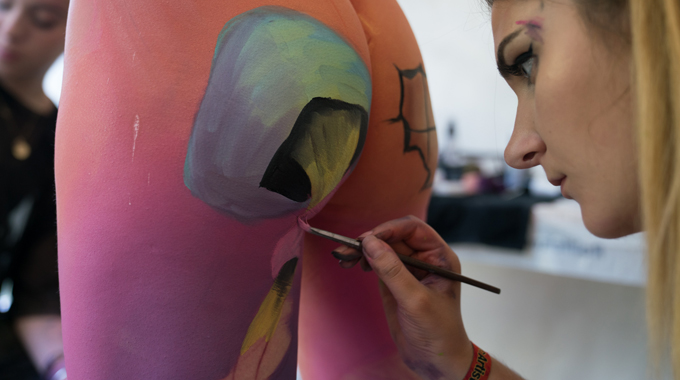 From 28-30 July in the small town of Klagenfurt, Austria, artists from around the world have gathered to take part in the 20th world bodypainting festival and competition. Like every year 2 students of the Paris Academy Artistic Master Program have been selected to compete as a team for the Amateur Award.
Lilly Lize and Pauline Volin are students of the 10-month master program, they have shown great drawing skills during the artistic module. So their teacher and master program manager Mylène Ruaux selected them to team up and participate in the amateur Award of the World Body Painting Festival.
The WBF is held during the summer. It attracts artists from 50 nations and attracts 30.000 plus spectators. It consists of a pre-week followed by 3 main days of the festival/competition. The pre-week consists of workshops and side events.
The three main days: Friday, Saturday and Sunday are open to the general public in a park also known as "Bodypaint City" where the World, Special and Amateur Awards are held. The festival is open to both adults and children and is considered a family-friendly environment. Spectators and visitors alike are able to step "into the surreal" filled with a unique world of art that excites the senses and the imagination. Visitors can also take part and express themselves in various activities throughout Bodypaint City. Artists compete on all three days with a given theme in the categories of brush & sponge, airbrush and special effects for the World Champion Award & title announced on Sunday with the special UV bodypainting World Champion Fluoro Award held and announced on Friday night. Also included is the World Facepainting Award, Armature Award, Installation Award, Special Effects Face Make-up, Make-up Battle Award and the Photo Award. All categories have separate prizes and trophies. Artists can use either male or female models. The festival is open for both adults and children, and many families come there together.
Lilly and Pauline spent the day working hard creating super realistic drawings on their model. Fabien Ferret, alumn who won the amateur Award in 2015, help them by styling the wig. Ludovic Lasson who work with Dany Sanz in Artistic direction for MAKE UP FOR EVER, supported them during this stressful time! After hours of hard work, the model came on stage to do the show! The jury deliberated.... Lilly and Pauline won the 4th place, we are so proud of them.... They also won the 1st place in the MAKE UP FOR EVER Tribe's heart :)