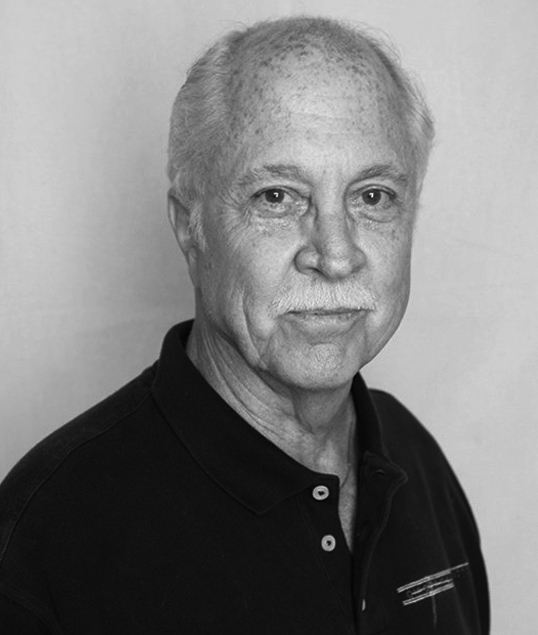 Leonard Engelman
About Leonard Engelman
/
I TRY TO GIVE BACK BY TEACHING AND HELPING TO TRAIN THE MAKEUP ARTISTS OF THE FUTURE.
Leonard Engelman is one of the most iconic and recognized Hollywood makeup artists.
One of the most sought after makeup artists in Hollywood, Leonard Engelman has been working professionally as a makeup artist for over fifty years. He worked on classics lke Rocky, Ghostbusters, Heat or Batman & Robin. Leonard Engelman is known as the mentor of American cinema makeup. His generosity and unique talent have him among the first to become governor of the makeup branch of the Academy Awards, Academy, of which he is Vice President.
Discover his filmography here !
Leonard also trained many American makeup and has a professorship in his name at the Cinema Makeup School in Los Angeles. He also works regularly as a speaker to share his unique story, when IMATS shows.
Leonard Engelman has approved the project of the TV & Cinema Academy since its inception in 2014 and we are very proud to have him on our team of teachers.
"My first impression of the TV & Cinema Academy is the passion of everyone involved to make the Academy as strong and creative as possible. The curriculum and class structure along with great teachers will help to build strong future makeup artist. I love the fact that the classes are in the midst of other craft learning area as well as actual filming area. It is more important than ever for all crafts in the industry to be educated in "What Is Makeup"."