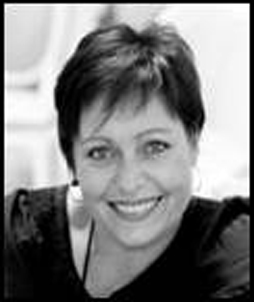 Meet our new director : Karen Williams, former International Training Director for Parfums Christian Dior
Could you introduce yourself
My name is Karen Williams and, as my name speaks for itself, I'm not French but British!
I initially started working as a Makeup Artist in various domains but very quickly joined Lancôme as International Makeup Artist for Europe and the Middle East. Whilst working at Lancôme, I was exposed to the Education department and I very realized very quickly that I also had a real passion for training. This passion really took off when I joined Parfums Christian Dior as International Makeup Trainer. I then went on to become International Makeup Training Manager where I had the opportunity to develop and implement a complete makeup training path worldwide along with the creation of an Elite Makeup Artist team who now work with the biggest stars.
9 years ago, I took on the position of International Training Director for the Brand which enabled me to also work on the skincare and perfume activity. An amazing opportunity for me to understand and work a global Brand strategy in Education and Retail. One of the big learnings I have taken from all my experience is that : Training is Business. The two have to be intimately linked for Education to be efficient.
Why did you join the Tribe?
When I arrived in Paris, over 30 years ago, my dream was to become a Makeup Artist for horror films! Makeup For Ever was a Brand I had always admired and used and, upon my arrival in Paris, I wanted to integrate the Make Up For Ever Academy. However, it was not to be, life decided otherwise, and my training as a Makeup Artist took a different path. When Nicolas offered me the position of Academy Director Worldwide, I had the impression I was closing the circle of what was my departure point in my career: integrate the Brand I had initially come to Paris for, so many years ago!
Since I arrived 2 months ago, my impression has been one of incredible energy, passion, creativity and a willingness to strive for more and better, in all the people I have met. The presence of Dany Sanz, of course, brings an incredibly strong link to the DNA of Make Up For Ever, which very few brands have the chance to have today.
As the British say: I'm "over the moon" to be part of the Tribe!
What is your vision for the Academies?
Foremost, I would like to say how proud I am to have been given the mission to further develop the Academies. Makeup For Ever is the only makeup company today, to have their own schools, which offers the Brand an incredible opportunity to make the name, Make Up For Ever, even stronger, amongst, not only the public, but also, and in particular, the Pros of the business. I strongly believe the credibility of our Academies will be driven by a solid pedagogical program which answers the needs of new and existing Makeup Artists. Adapted and trend setting programs with strong and passionate teachers, who know how to transmit their creativity and "savoir faire", are key to making our Academies the most "sought after" schools of tomorrow. My ambition is that our Academies become a reference in the makeup world. This means we need to be "tuned in "to the expectations of this ever changing universe and rapidly evolve with the trends of the moment, be it in the beauty, stage, artistic body and face painting, cinema or special effects industry.
Our incredible advantage is that we have a network of academies worldwide. We need to capitalize on this and continue to promote and share the existing expertise we have in each Academy. This will help propel us into being the "Harvard" of makeup on an international level.