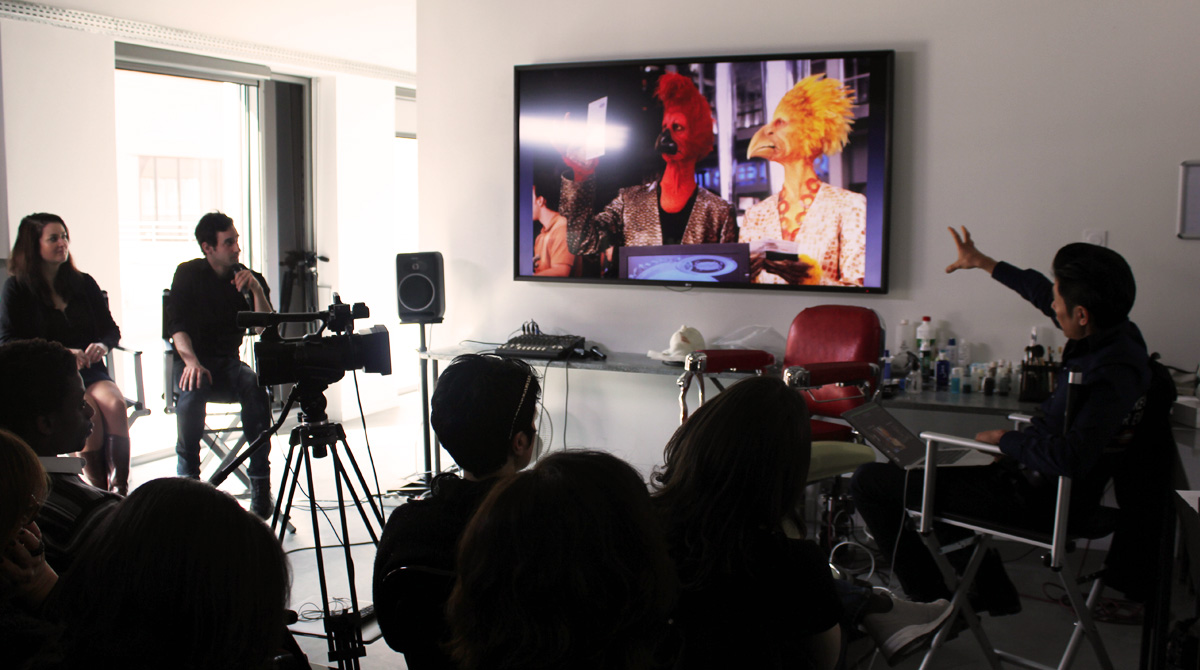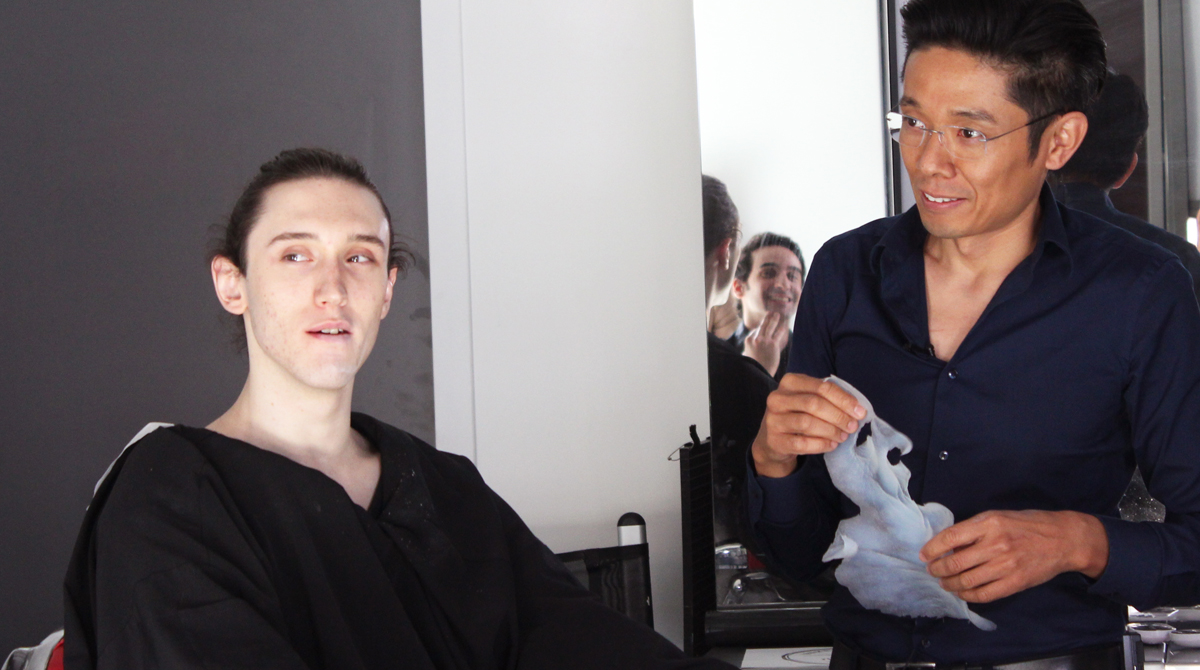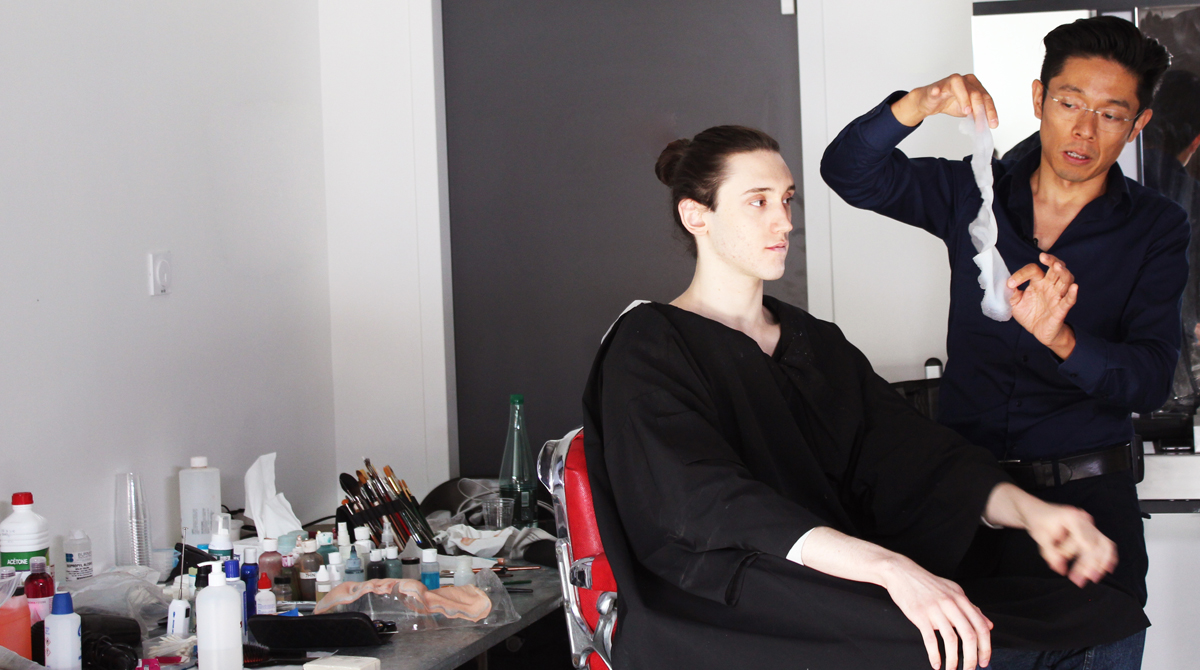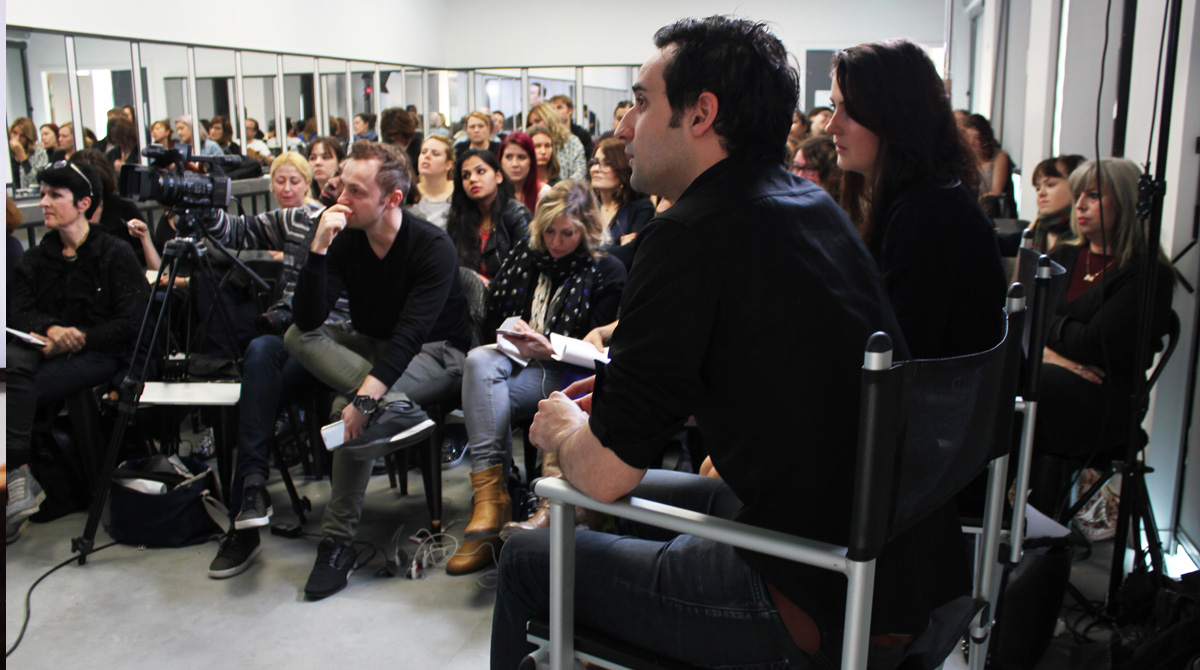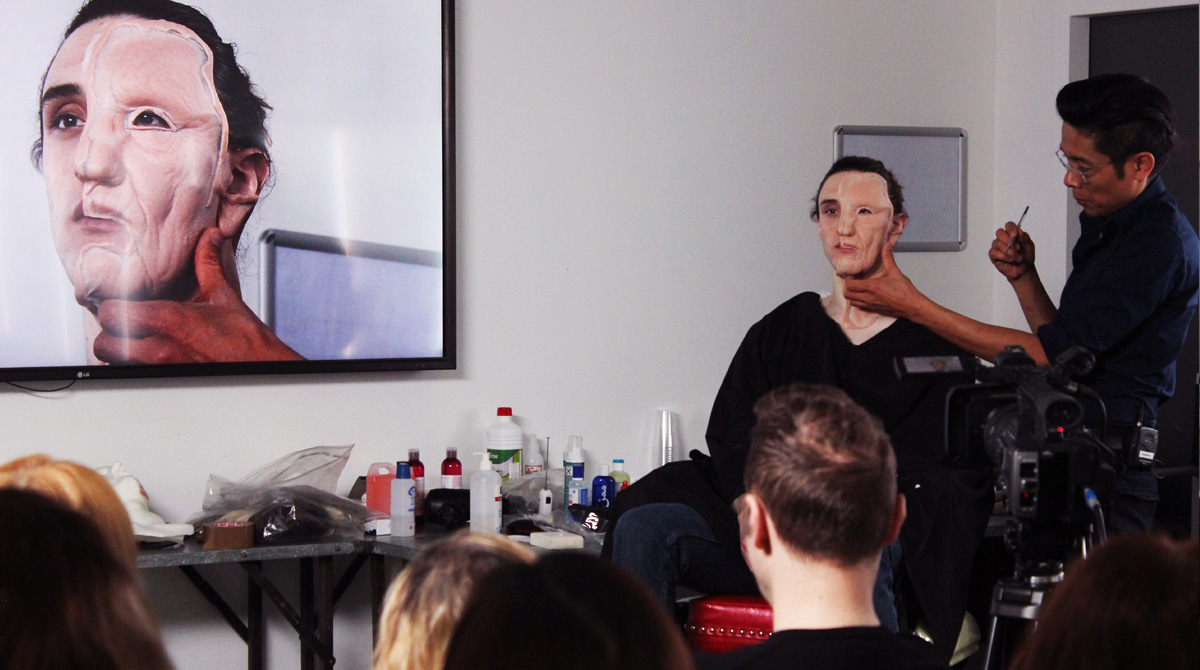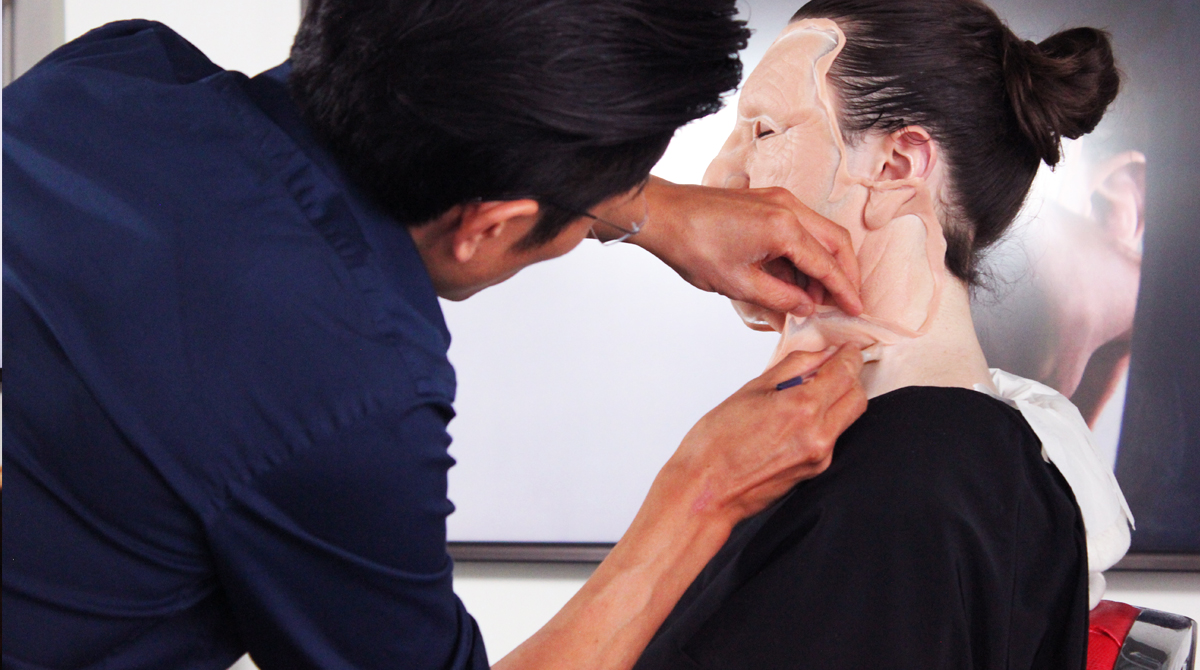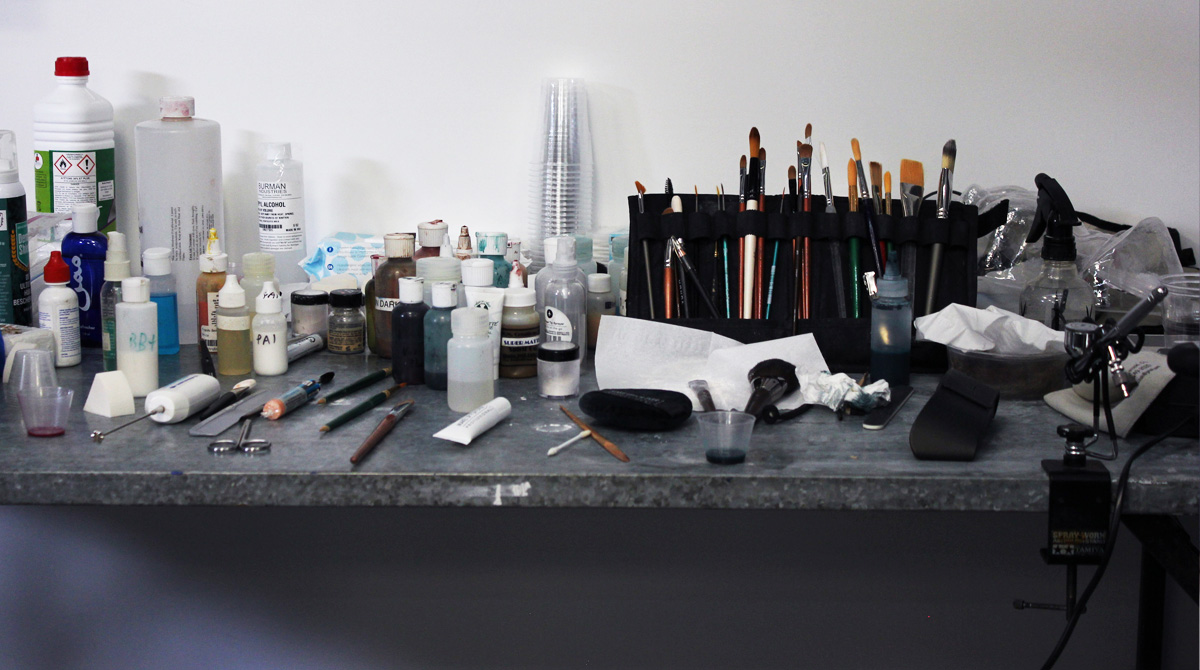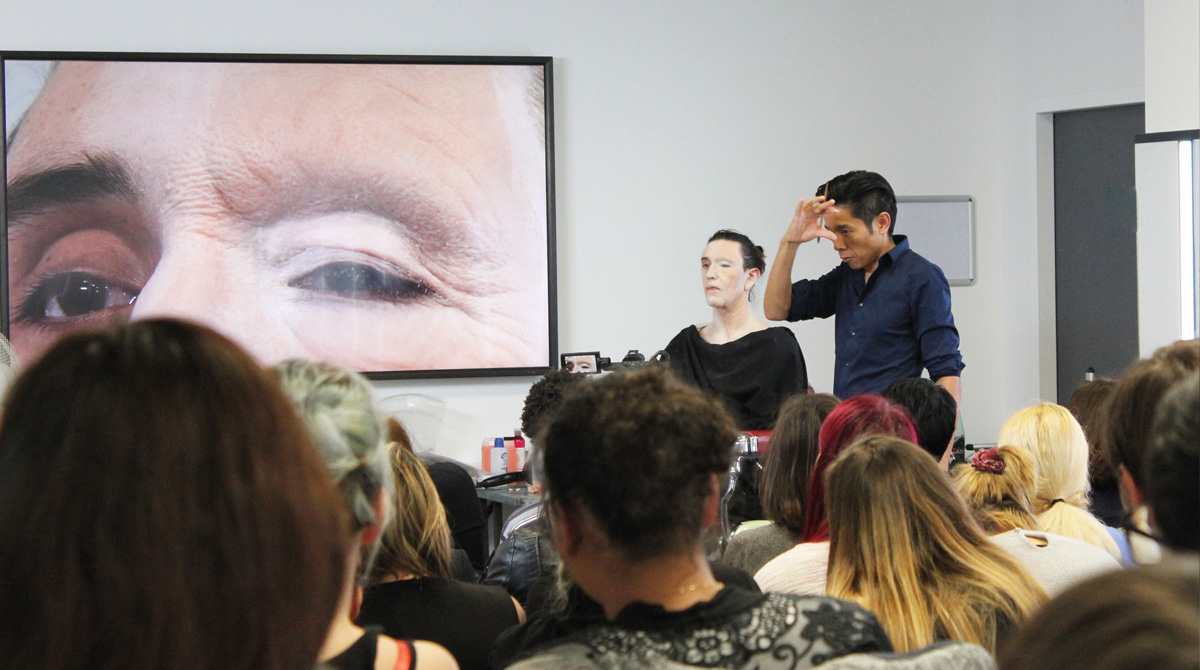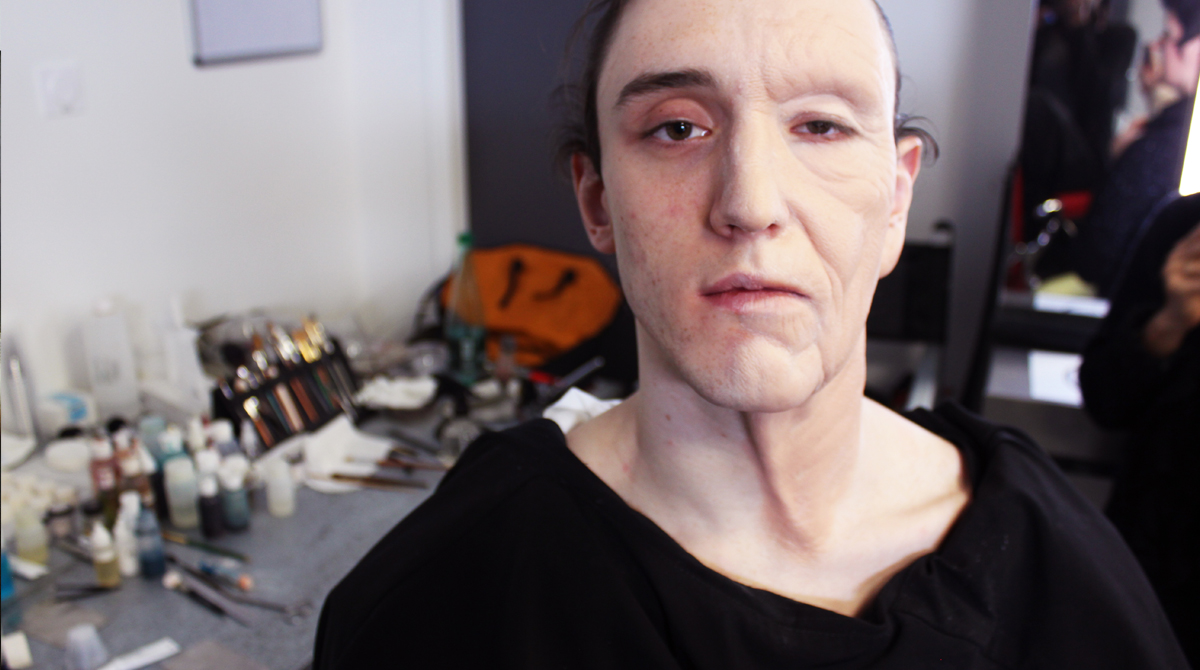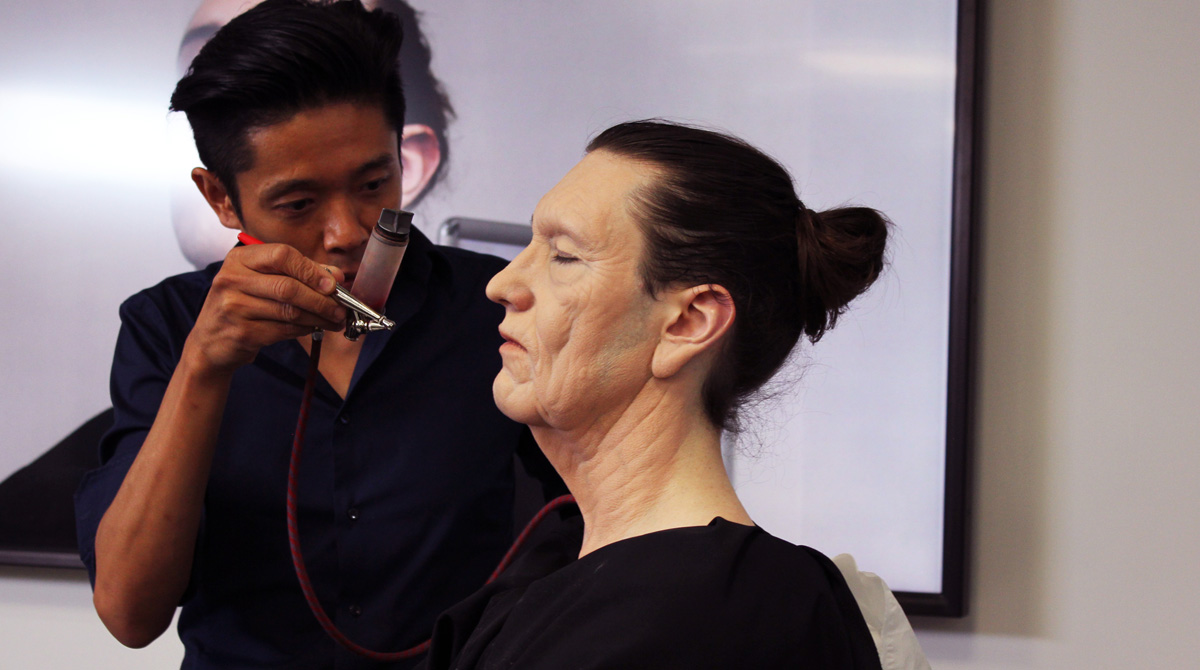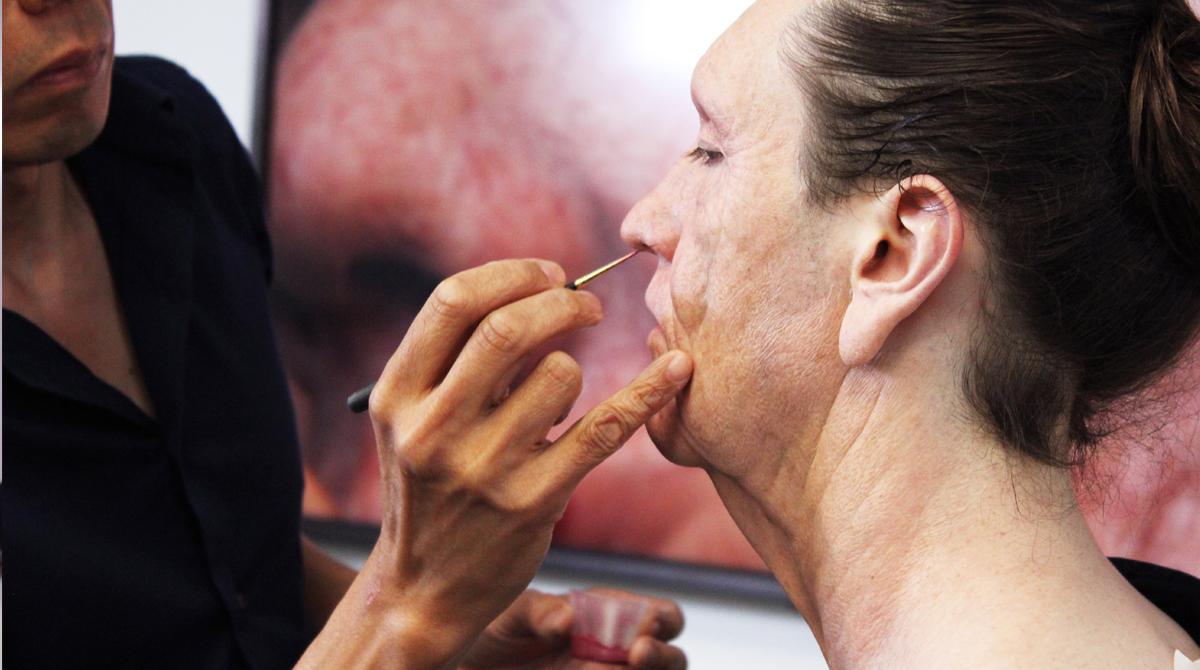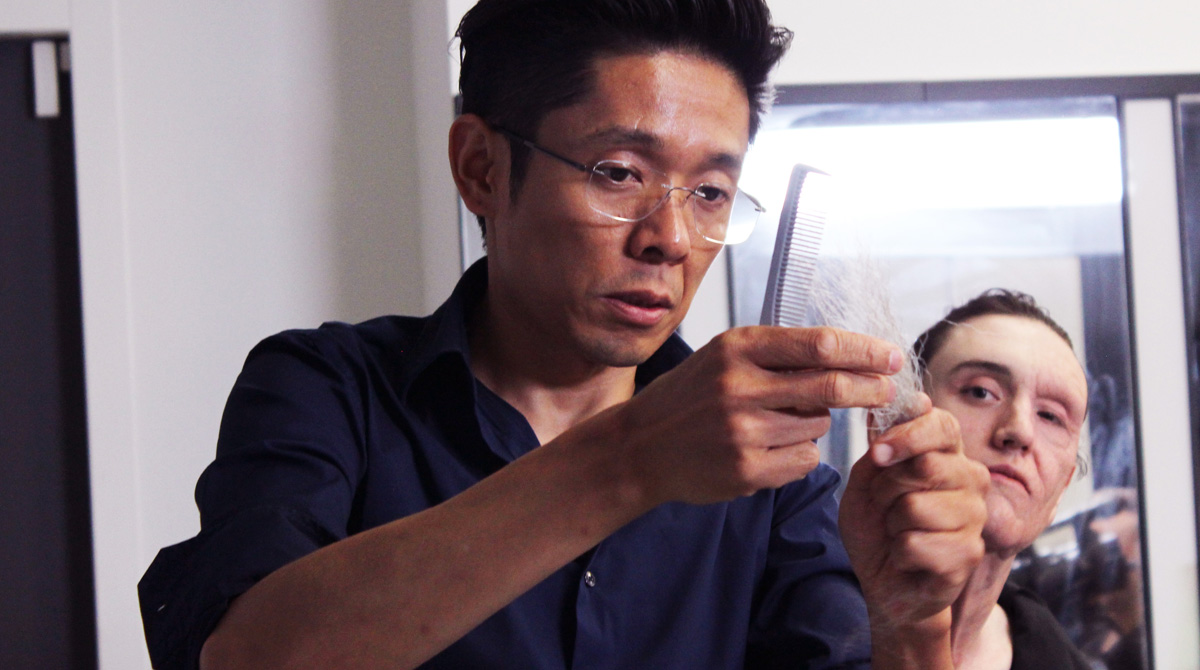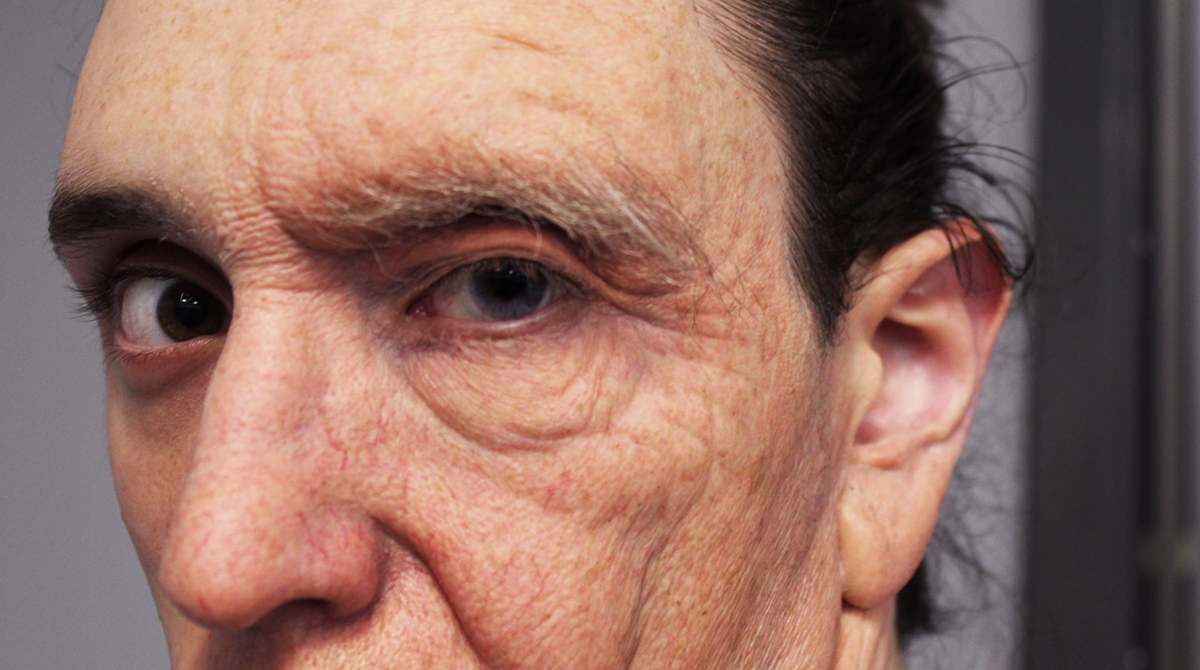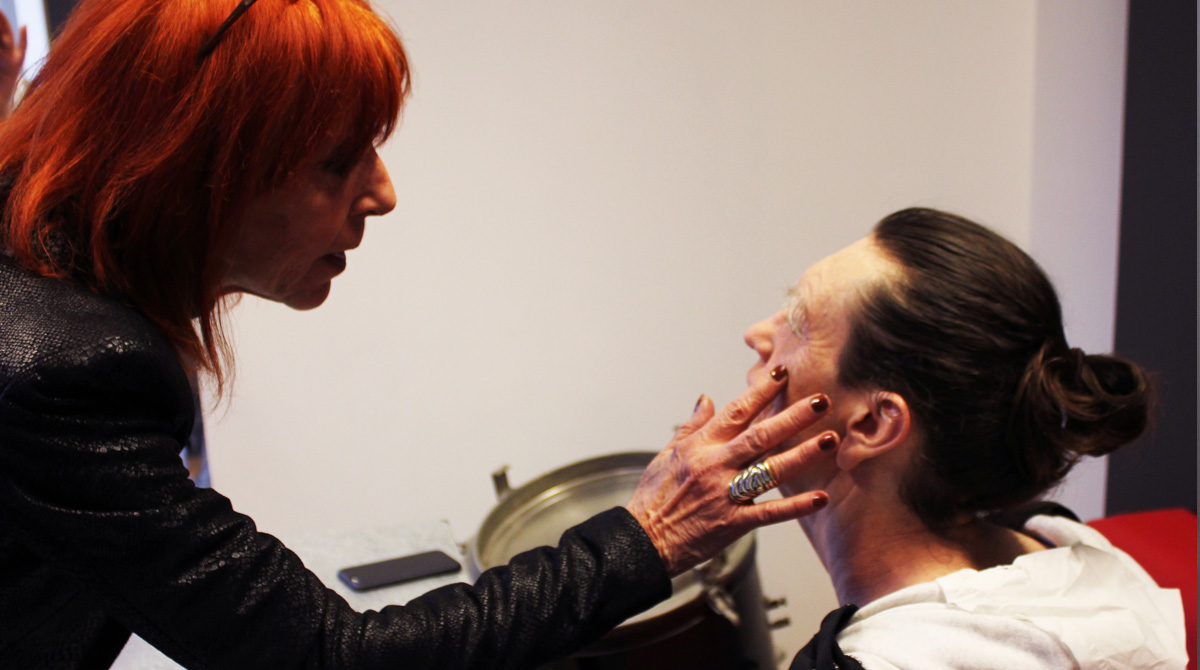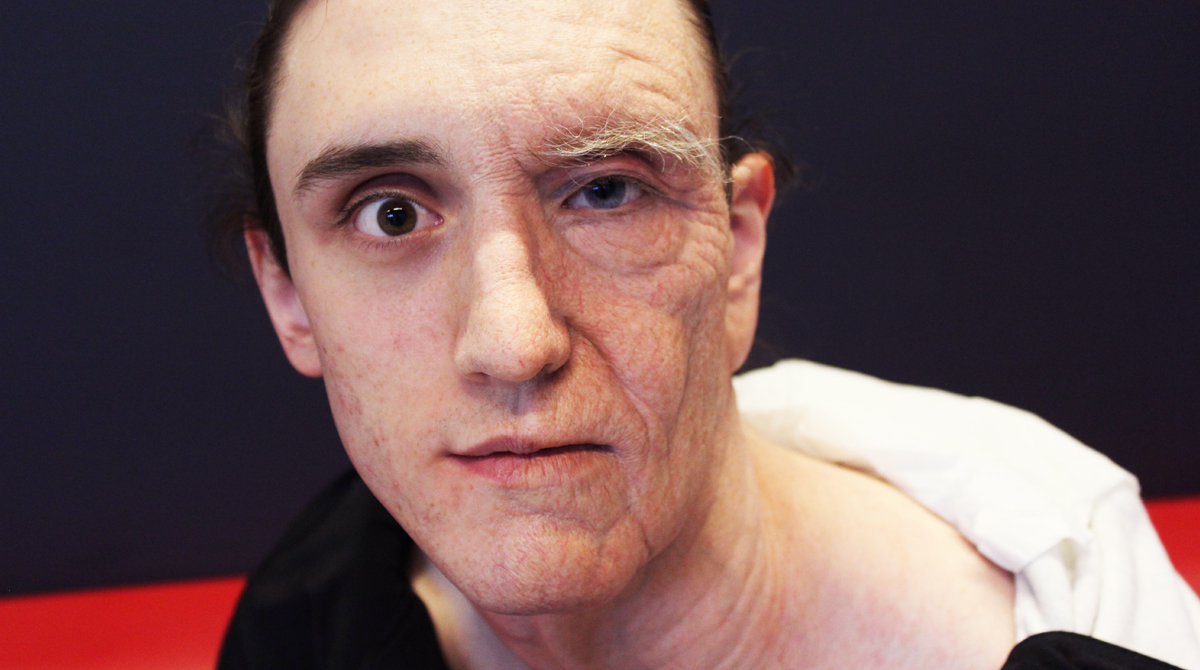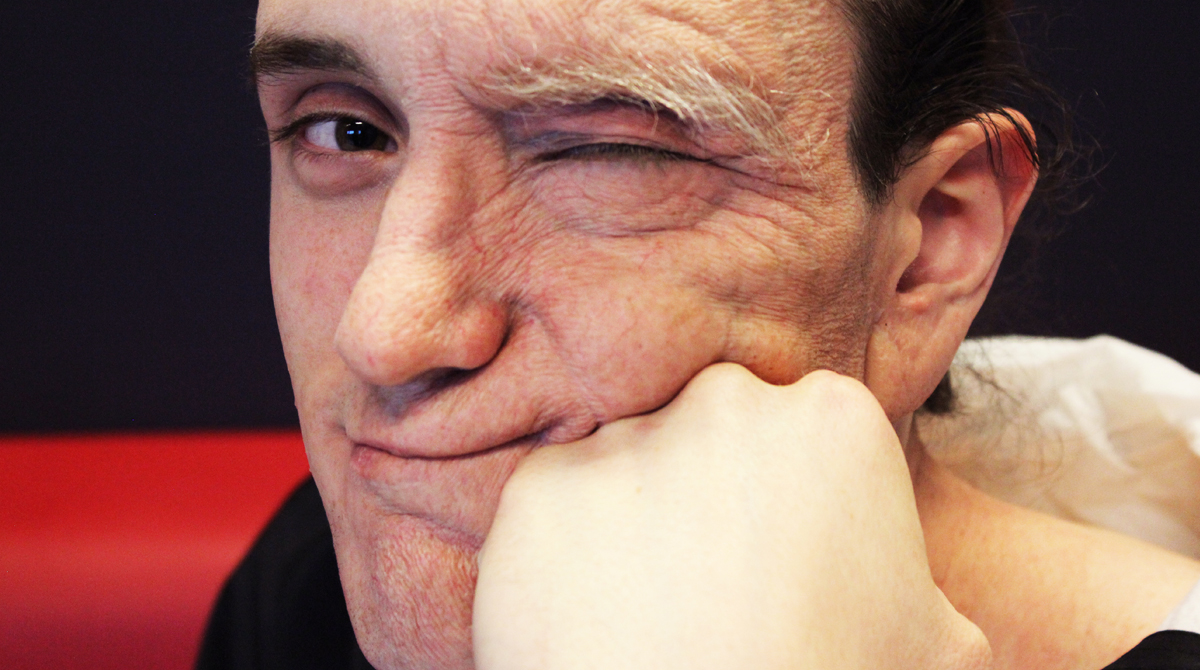 March 2016 – Kazuhiro Tsuji came back at La Cité du Cinema. A new occasion to learn from the best prosthetics expert in the world!
March 2016 – Kazuhiro Tsuji came back at the MAKE UP FOR EVER TV&CINEMA Academy . A new occasion to learn from the best prosthetic expert in the world!
Mentored by Dick Smith and Rick Baker, Kazuhiro Tsuji has an impressive 25-year career in the cinema industry! He had worked on the greatest movies for special effects lovers: Men in Black, The Grinch, Planet of the Apes, Ring 2, Curious Case of Benjamin Button…
Since 2008, he has decided to focus on his art; He is now a contemporary hyperrealist sculptor. He reproduces faces of people he admires like Abraham Lincoln, Andy Warhol, Dick Smith, Dali, Frida Kahlo. If you have never seen his work, you need to click here !
The TV&CINEMA Master program students (Promo 2) were lucky to spend a whole week with Kazuhiro and be able to discover his knowledge/expertise and learn his aging techniques (sculpting, prosthetics application & makeup)
This year the TV&CINEMA Academy also decided to organize a Masterclass' day for its network of professional makeup artists who work in the cinema industry, alumni and students.
More than 60 participants had the chance to attend. Kazuhiro first told his incredible life and career. Then he demonstrated his aging techniques following these steps :
Mark the work area with a copy of the silicone prosthetic
Finish the prosthetic application with "Pros-Aide" adhesive
Dissolve edges with acetone
Painting : melanine, patches and veins creation with a small brush and makeup
Eyebrows creation hair by hair. Kazu who used to be called "the eyebrow master" by Rick Baker, says "Everything is in the eyebrows' direction"
The result was unbelievable, so realistic!
While waiting for a video, discover these pictures of the Masterclass.