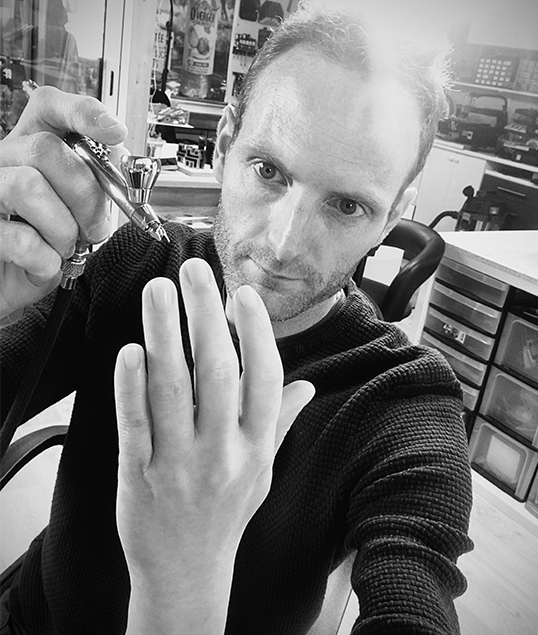 Guy Bonnel
About Guy Bonnel
/
A diversified and exciting job combining realism and fantasy
From the age of 13, Guy Bonnel got passionate about the makeup universe, and he did his utmost to make himself a place in the field. In 2003, he began as a FX makeup artist with the creation of prostheses, fake objects and animatronics.
Guy worked for 15 years in a large French FX studio as a technical manager before setting up his own studio "Illumine Créations"
He works mainly for cinema, but also for advertising, magicians and all professions needing his services.
His experience has allowed him to work with directors such as Luc Besson (Valérian, Lucy, Adèle Blanc-sec, Arthur and the Invisibles), Paul Verhoeven (Elle), Jacque Audiard (De Rouille et d'Os, Les Frères Sisters), Jean-Pierre Jeunet (Micmac, Big Bug), Asterix and Obelix as well as various commercials such as Oasis, Dior, Sony and McDonald's.
Demanding and perfectionist, he pays particular attention to ultra-realism.
In 2020, the Academy asked him to train students to teach them the Fundamental techniques of fabrication and fitting of generic and custom-made prostheses in the course "prosthesis option".