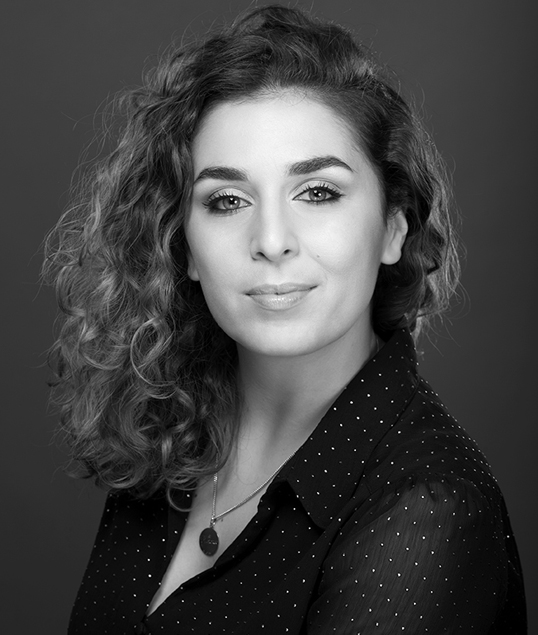 Florence Rodriguez
About Florence Rodriguez
/
Transformations and the process of creating a character are still fascinating to me
FORMER STUDENT OF THE PARIS ACADEMY (2013-2014)
After a degree in English and a stay in the UK as a French teacher, I came back to France and started working in Audiovisual production. In 2013 I took the Master Program training at the MAKE UP FOR EVER Academy in Paris to become a makeup artist. What a year it was, with a united and creative class, always in for a good laugh! Since then I have not let go my brushes: Cinema, TV, Edito and Fashion shows ...
WHAT DID YOU DO AFTER GRADUATING FROM THE ACADEMY?
Our class's Godmother, Stéphanie Orillard, took me under her wing and I now work as her assistant from time to time. I also freelance for photoshoots, short movies... Then I became Head Makeup Artist at France Télévisions and start teaching as an affiliate trainer at the Academy. My professional experiences are rich and very different. This allows me to observe the extent of our makeup profession and to be constantly in the field.
On September 1st, 2017 I joined the team of MAKE UP FOR EVER Academy's teachers for intensive training! As a teacher, I am in charge of giving make-up, technical and theoretical lessons to our intensive training customers, and to convey the Make Up For Ever brand codes through makeup, product, philosophy and pedagogy techniques. I also help develop educational tools and programs.
WHERE DOES YOUR PASSION FOR MAKE-UP COME FROM?
I've always been passionate about cinema and fashion: transformations and the process of creating a character are still fascinating to me. And I like everyday makeup that gives confidence, allows us to face everyday life and step up on stage! I love to help, give tips, share my knowledge with the greatest number. It's in sharing that you learn the most!