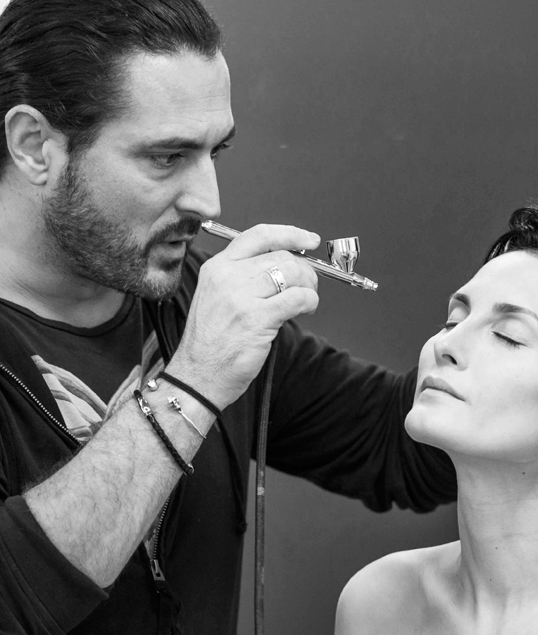 Vincent De Monfreid
About Vincent De Monfreid
/
I can no longer separate from my airbrush which even if it can not do anything or replace the brushes has become for me an indispensable tool in all areas
As a multi-faceted make-up artist who is as much comfortable in beauty, artistic and special effects make-up, Vincent exercises his passion by combining freelance professional make-up artist (audiovisual, cinema, events, show ...) and teacher for 15 years.
Vincent has directed a professional school and specializes in aerography, body art and special effects courses in France and abroad (Mexico, Russia, Korea, Poland, Romania, Latvia, etc.)
He started his career with a training in film techniques (directing and editing) and an experience of more than 10 years in a semi-professional theater company (as an actor, makeup artist and co-author / director)
He has decided to devote himself exclusively to make-up from the year 2000.
"More than ever passionate and "obsessed" with beauty, I draw my inspiration from everything that represents my artistic, cultural, graphic influences ... I try to explore all the technical possibilities and tools available to make-up artists."