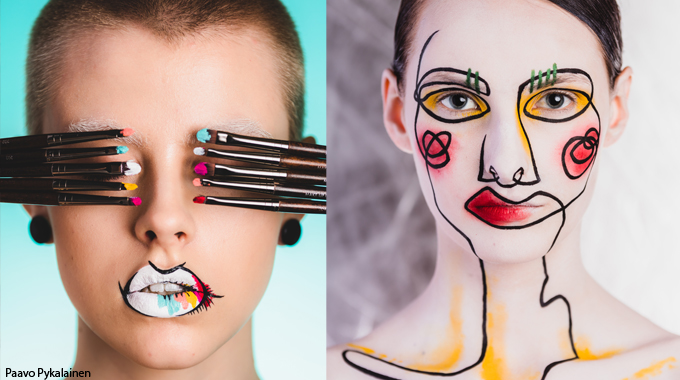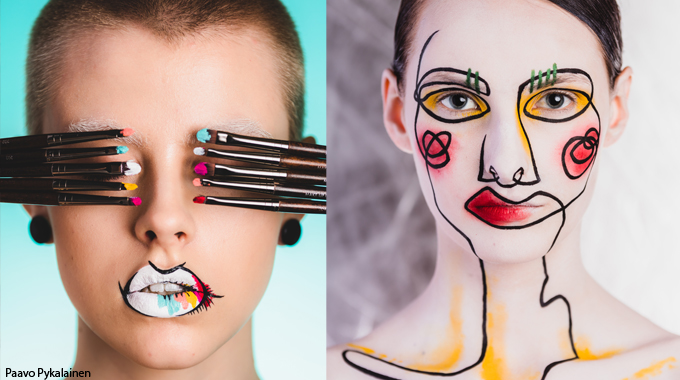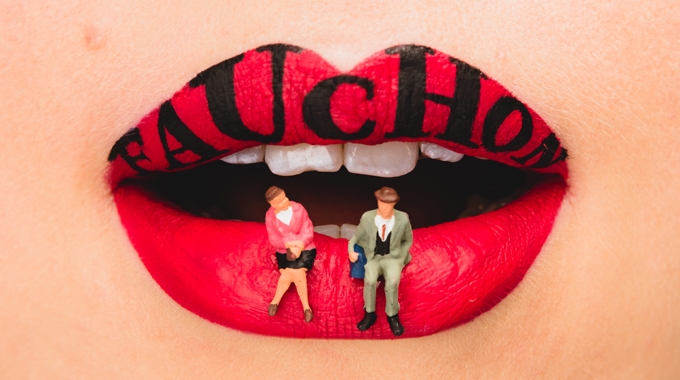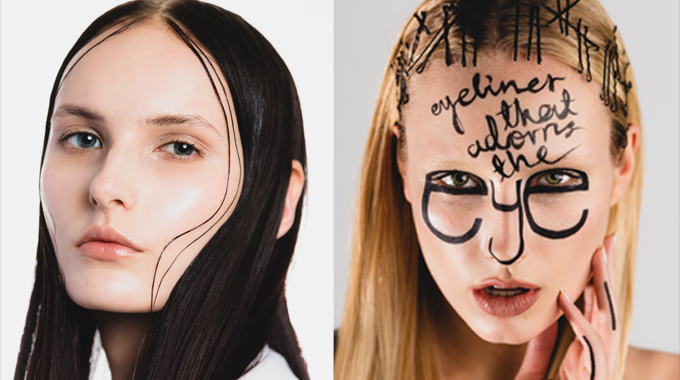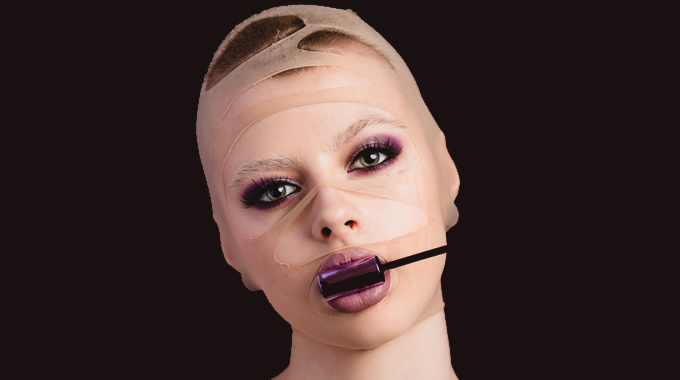 Mariel Hynynen is a master program students at our Academy in Helsinki, her portfolio's pictures came out so incredible that we wanted to highlight her work and know more about her art.
Mariel was born in Turku, Finland, she is now 22 years old. And when she remember her childwood she says that "there's always been some kind of art around me." Her background is art, theater and fashion. She has studied art since the age of 3 at Turku's art school, she's started theater at the age of 8 and acted for 12 years. She learnt different ways to express herself. "During this time I discovered theater make-up and started to design make-ups for plays and theater shows. When I got older, I started to work in fashion shows as an assistant and I found my interests gathered together in fashion, colors and some crazy ideas."
When we asked her why she chose MAKE UP FOR EVER Academy in Helsinki, she says it wasn't her first career plan : "Honestly I never imagined myself becoming a makeup artist, I wanted to be an actress. When I was declined in Finland's Theater Academy, I didn't know what else to do. My mom suggested that makeup for theater could be a good idea regarding my love for art and theater. Then I searched makeup studies on the Internet and I found Make Up For Ever Academy Helsinki. They had both beauty and theater make-up teaching, beautiful pictures on their website... It was perfect, I knew it was the best place to learn!"
During her training, she developed a passion for makeup and understood it was for her "Just like that I forgot all my ideas to be an actress and I had a new dream and goal: to be the best make-up artist."
Then she started to learn techniques to unleash her creativity. As you can see, Mariel is so creative. We asked her where she finds inspiration :
"Sometimes finding inspiration is just a huge mess because there's just so much going on in my head. There's so much I want to do, so many ideas and visions. If I have a model, I start to build around her/him. The make-up will look hundred times better if it suits the model like a glove. For example if my model has an amazing facial bone structure, I ask myself how to use that to boost make-up ideas and how I could maybe do something architectural. But getting the inspiration is fun. I go to Tiger or some other shop that sells totally random and odd stuffs. I pick something crazy like the miniature people and start to build makeup around that. I want to create something that will make people stare and talk. I want to shake the normal beauty standards and be the one who makes something beautiful but has that one crazy or artistic point of view."
And when she prepares her shootings, she trains a lot on models "I start to sketch the make-up on my own face and sometimes I use my roommate's or my sister's face/body. I never use face chart. Those are good but paper doesn't have the 3D. I train a lot, A LOT. For example body paintings I train two weeks before shooting, two times per day. Training is the main key and it's really important that make-up artist could practice the makeup more than twice to the actual model."
Finally we asked Mariel some feedback of her experience at the MAKE UP FOR EVER Academy Helsinki.
"My experience at the Academy is beyond describable. I've found my true calling and the career that I love. Academy worths every penny and gave me more than I asked. I hoped it would have lasted longer. The teachers were amazing and classes were interesting. I'm not the typical beauty artist but my teachers were super encouraging and I believe that I found my style thanks to them. I've always been told that I'm unconventional and my art is different but my teachers at the Academy taught me to embrace it and even more: refine my art to its best. I'm of course still learning but Academy was the best place to start."