Paris Academy Body Art Show
Friday 24th of July, the Artistic makeup master program students were gathering at the Théâtre Petit Saint Martin for their final exam body art show. The Academy offered at totally new show with 36 dancers performing 7 atmospheres.
7:30 AM – The doors of the Théâtre Petit Saint Martin open to the 36 students of the long artistic training and 36 dancers managed by Christopher, director of the show. They will be working on their body painting until 16PM. They started body painting 3 weeks ago. Some of yhe best alumni will support and help them achieving this performance.
The Last year, body painting shows were a parade of body paintings created by the students on a specific topic, like Music in 2016.
But this year, we have decided to organize a real artistic performance: 7 groups of bodypaintings dancing to represent 7 stages: Cabaret, Cirque, Street Art, Virtuel, Festival, Podium, Opéra. Students has to work in group and was rated on a personal and group result.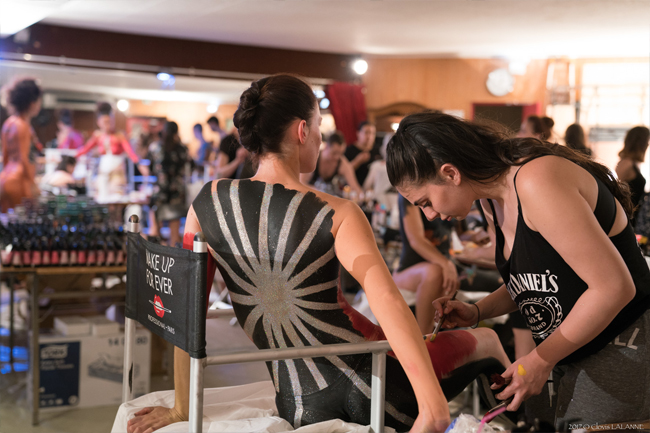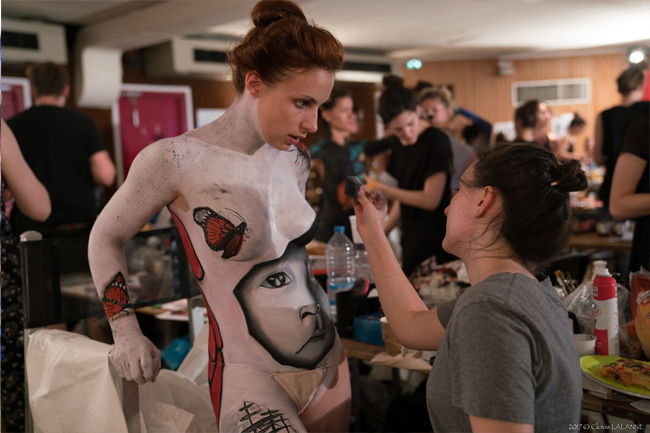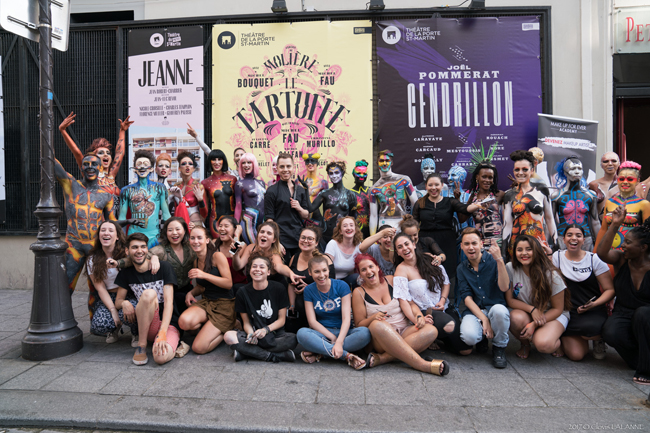 2PM – The Jury arrives to grade students portfolio and body painting final exam
The jury was composed by Dany Sanz - founder of MAKE UP FOR EVER, Nicolas Cordier - CEO of MAKE UP FOR EVER, Karen Williams - Academy director, Marie El Maaroufi - Academy Pedagogy Director, Ludovic Lasson - Artistic Direction, Makka Elonheimo - Artistry Manager MAKE UP FOR EVER, Marion Moretti - Digital Project manager at MAKE UP FOR EVER aka Marion Caméleon, Julien Rol Talents Relationships Makeup Artist MAKE UP FOR EVER, Cristelle Aka FrenchTouchOfMakeup, Jabe - Chief editor & Creative director OOB, Vanessa Davis - Makeup and Hair manager at the London Opera aka The Wigs and Makeup Manager, Marietta Carter - Cinema Makeup Artist, Stéphanie Orillard - head of makeup, Ouria Lachiri - Makeup Artist, Max Herlant - Makeup Artist.
They gathered around students portfolios to evaluate their work.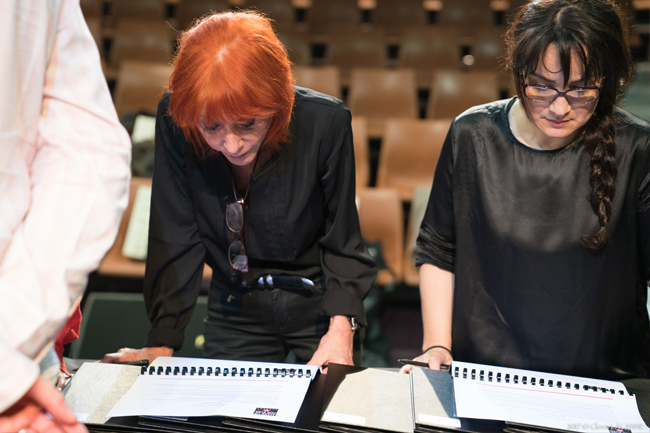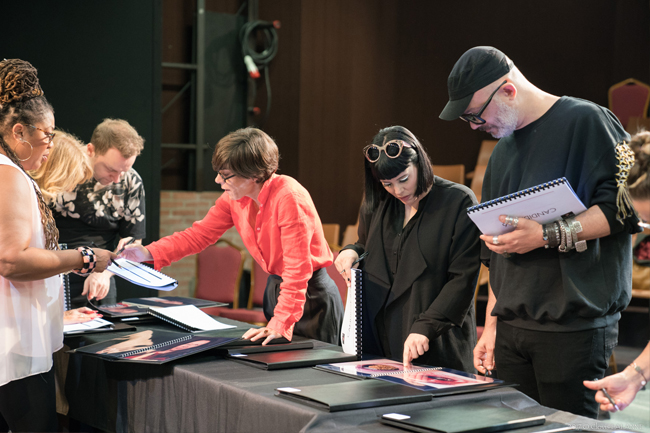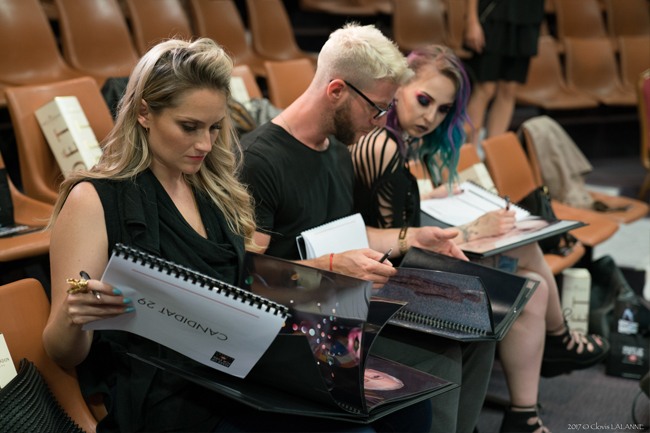 At 5PM, they saw each body painting one by one on stage for the individual grade.
At 8PM, the public arrived to discover the new body art show.
Beside the lack of sleep, heat and high stress, dancers and student makeup artists teamed up to offer an amazing performance. They took us in their universe, a magical moment!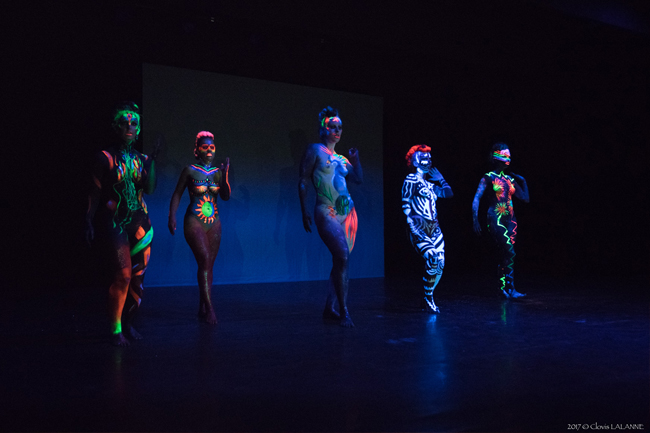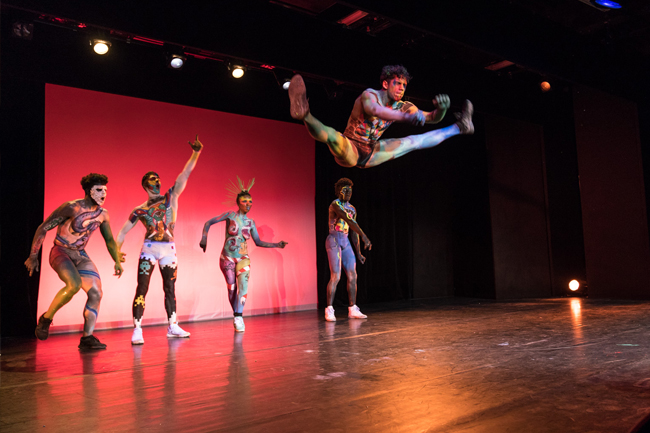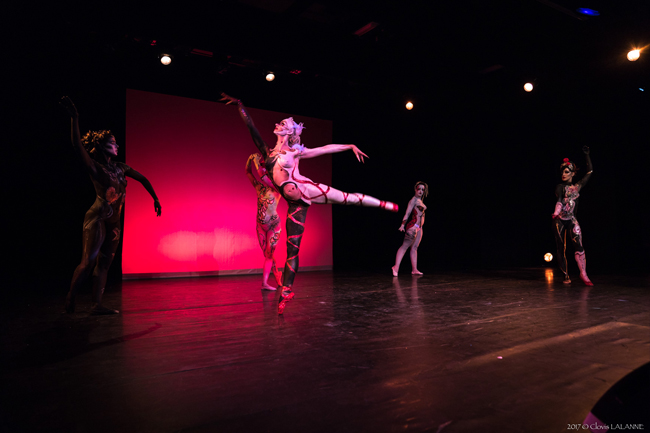 Credit photo : Clovis Lalanne